SIGN THE ALMIGHTY GUESTBOOK !!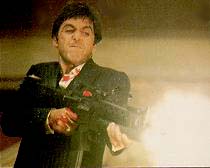 Okay, now you must sign my guest book...just click on the link below and get to signing. C'mon you know you want to. It'll make you feel special. Besides..if you don't, it's ok. Oh yeah, the picture above is what I did to the last person that didn't sign my guestbook, but if you don't want to than fine. Let me know what you think about my site and if you have any comments or suggestions. So go right ahead and sign, THE ALMIGHTY GUESTBOOK!!!

Read My Guestbook! | Sign My Guestbook!